OUR POSITIVE FUTURE
CONNECTING PEOPLE | SUPPORTING BUSINESSES | CREATING FUTURES
"If you want to go fast, go alone, if you want to go far, go together".
African Proverb.
Our Positive Future is an Irish company initiative established to support businesses looking to turn their sustainability ambitions into actions.
With the topic of sustainability featuring higher than ever before on company and personal agendas, there is pressure for business owners to keep up with policy changes and for business owners to create a shared sustainable and inclusive vision across the organisation.
Our Positive Future provides practical advice to business owners on what they can do to activate change (large and small), but to also help facilitate, expedite and support the action of meaningful sustainable change within organisations.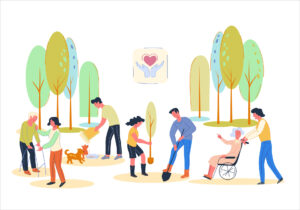 Action through Partnerships
Whether you are a marketing manager, CEO, or a newly appointed head of sustainability, the information surrounding sustainability is immense and evolving quickly. Clients, suppliers and staff will expect you to keep up, so at Our Positive Future, we find and facilitate companies and brands that have a similar ethos and mission and put them together.
If you are a brand looking to get involved in the support of a local or growing sustainability project or product, we have a network of superb companies looking for someone like you to champion them. If you are a community led project or start-up with a great sustainability product or service, we can find a brand that would love to  support you on your journey and grow your awareness in the market.
Our Network
From our years working with businesses and solution partners in this area, we have created robust network of sustainability experts and partners, in every area of business.
Every sector from retail, food, sport, renewable energy, clean waste management, transport, we are working across every sector to put people together and help them to forge relationships.
We facilitate partnerships between large and small businesses of a similar ethos and support the collaborations that grow from these new relationships. Think large corporates and brands supporting and working side by side with local businesses and communities.
Communication
We believe that Communication is the gap that businesses are finding most difficult to navigate when it comes to sustainability.
We cannot be so afraid of backlash or negative comments that we decide not to take action, or stay silent about the positive things we have have / are doing. People need to see leadership from companies and brands. This is new territory for everyone.
At Our Positive Future, we work with our clients to improve engagement with suppliers, customers, employees and stakeholders to help them to avoid 'Greenwashing' and ensure that their good intentions are communicated positively and with transparency.
We can help with press releases, ad copy, design, social media and tender applications and find you the best place in the media to tell your story.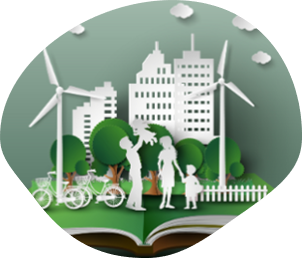 About Us
Our Positive Future's co-founders have been working in communications and media for over 20 years – in radio, press, outdoor and digital media.
We have been engaged in the area of sustainability since 2017; studying, presenting, interviewing and challenging the leaders and professionals involved in all areas of sustainability, climate change and consumer behaviour.
Our years of experience working with large corporate brands SME's and start-ups tells us that the one thing they all have in common right now, is that they want to do more, to do better.
Our CEO, Mary O'Sullivan is also the founder of Wasted Media and the sustainable lifestyle website Wasted.ie, which launched in 2018 and Im okay.ie​ which launched in 2020.
Sustaibaility, diversity, inclusion, community – these are the elements of our society that we must consider when looking to our future.
"We don't have to engage in grand heroic actions to participate in change. Small acts, when multiplied by millions of people, can transform the world."
Howard Zinn